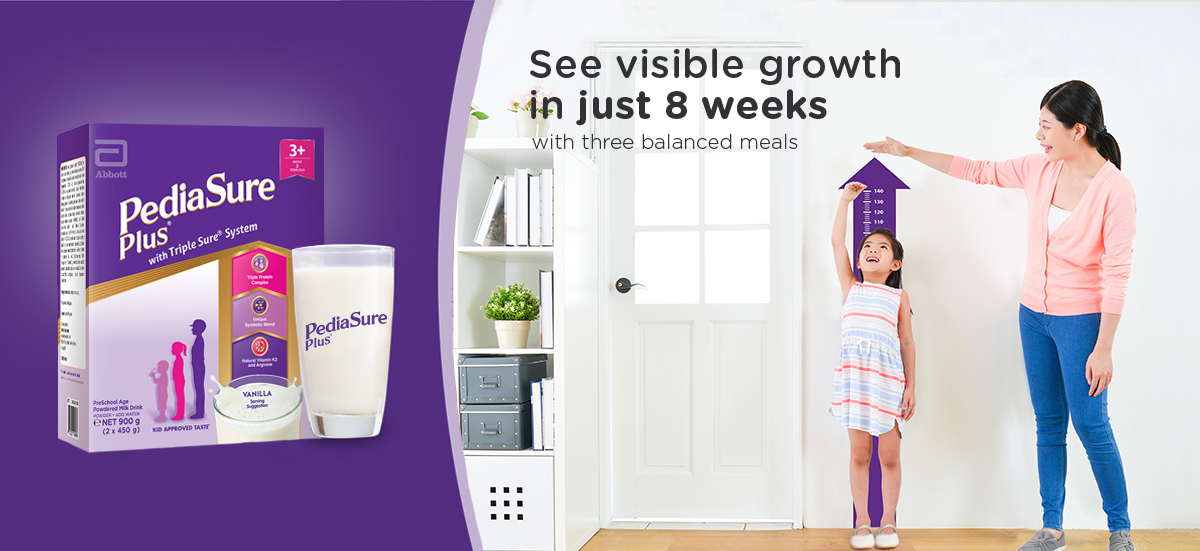 Peach Jellies (Gelatins)
Peach Jellies (Gelatins)
Ingredients
160mL syrup (from tinned peaches)
1 tbsp gelatine granules
250mL cold water
5 scoops PediaSure Plus Vanilla
4 drained peach halves, cut into 1cm cubes
Directions
Place peach syrup in a small bowl and sprinkle gelatine granules over it - without stirring.
Set aside for 10-15 minutes until gelatine swells and absorbs the liquid.
Set the bowl in a larger bowl containing hot water and stir gelatine mixture occasionally until gelatin melts and mixture is smooth.
Stir PediaSure Plus Vanilla into cold water until well mixed and add this to the melted gelatine.
Divide cubed peaches between the cups and pour jelly over.
Chill 1-2 hours until set.