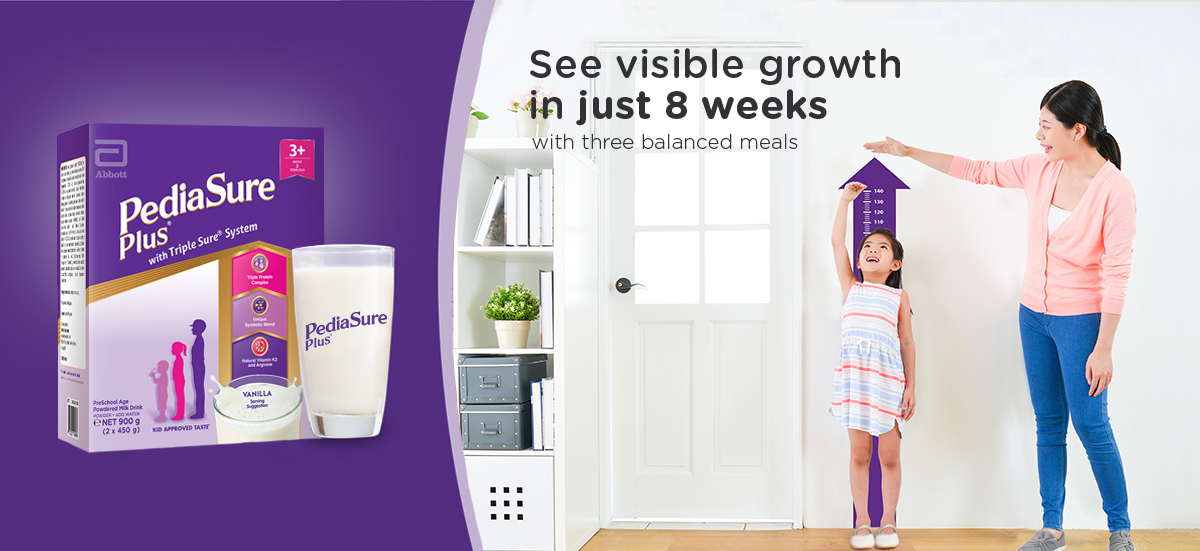 Chocolate Muffins
Chocolate Muffins
Ingredients
Muffins
100g baking chocolate, roughly chopped
100mL fresh milk
70g butter
100g soft brown sugar
2 eggs
140g self-raising flour
25g cocoa
Pinch of Salt
2 scoops PediaSure Plus Chocolate
Icing
2 scoops PediaSure Plus Chocolate
30g icing sugar (sifted)
1 tbsp hot water
Directions
For the muffins
Place chopped chocolate, milk and butter in a heatproof bowl and sit this on top of a small pan of barely simmering water.
Stir until chocolate and butter is melted.
Take bowl off the heat and add soft brown sugar. Stir until sugar dissolves.
When mixture is lukewarm, stir in eggs with a balloon whisk.
Sift self-raising flour and cocoa together.
Place in a mixing bowl and stir in PediaSure Plus Chocolate and salt.
Make a well in the center of the dry ingredients and pour in chocolate mixture.
Stir, without beating, until mixture is smooth.
Fill paper-lined patty tin with batter, almost to the top and bake in a preheated oven (180°C) for 12-15 minutes or until well risen and a skewer or toothpick inserted in the center of the cupcake comes out clean.
Cool muffins on wire rack.
For the icing
Combine PediaSure Plus Chocolate, icing sugar and hot water in a small bowl.
Stir until well mixed, place bowl in microwave oven and heat on medium for 10 seconds.
Stir till smooth and drizzle on cooled cupcakes.