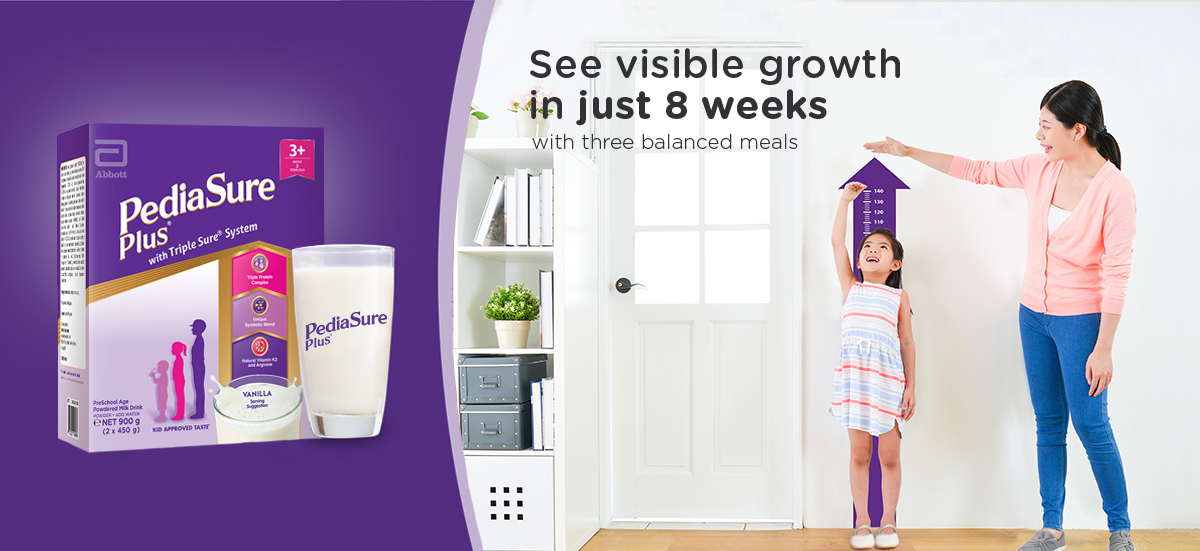 Chocolate Bread Pudding
Chocolate Bread Pudding
Ingredients:
150g chocolate, roughly chopped
600mL fresh milk
3 eggs, beaten
4 tbsp sugar
5 sliced wholemeal bread
2 tbsp butter, softened
2 scoops PediaSure Plus Vanilla
Directions
Place 100g of the chopped chocolate with 200mL of milk in a heatproof bowl and place bowl over a pan of simmering water.
Stir until chocolate is completely melted, take off the heat and allow mixture to cool to lukewarm.
Add the remaining 400mL of milk, eggs, 3 tbsp of sugar and PediaSure Plus Vanilla to the chocolate mixture, stir until well mixed.
Spread butter on the bread and cut into 2cm cubes.
Divide bread into 10 small cups (teacups, small bowls or other small heatproof containers will do) and pour chocolate "custard' over the bread, dunking the bread into the mixture to allow it to soak in well.
Set aside for 10 minutes.
Sprinkle the remaining one tablespoon of sugar over the bread (to create a crunchy topping).
Place cups in a baking tray and pour in enough water to come up about 2 cm way up the cups.
Bake in a preheated oven (160°C) for about 30 minutes or until puddings are puffed up and custard is set. Serve warm or cold.
Hint
Top with berries and nuts as desired.